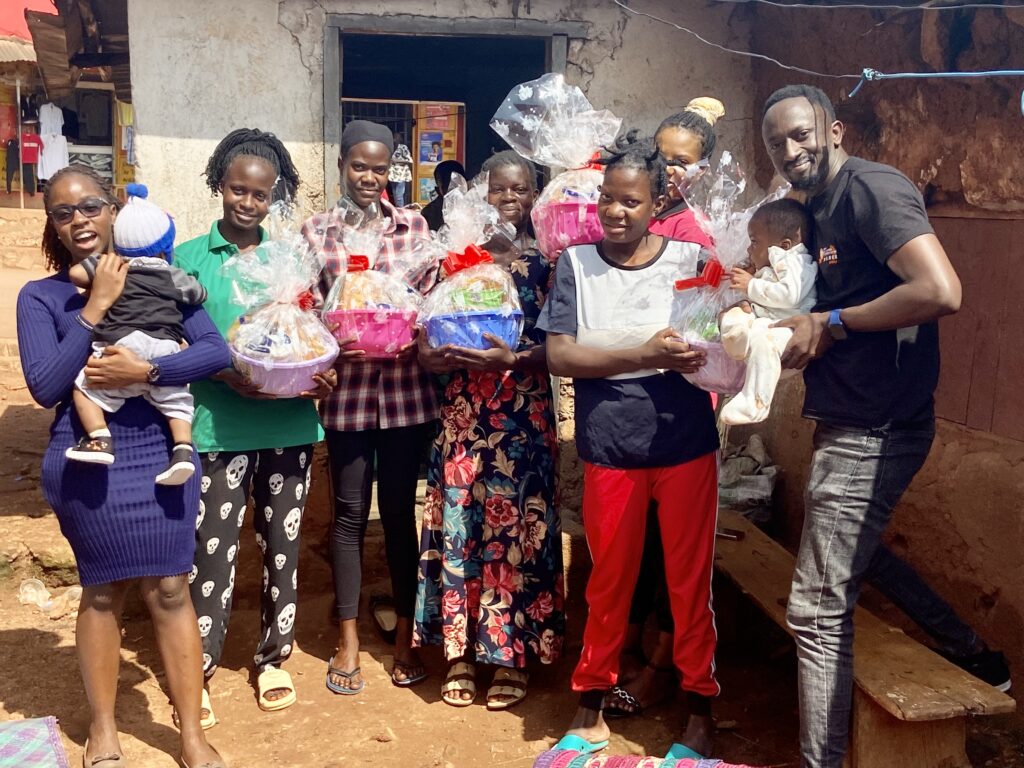 We extend our profound appreciation and gratitude to our partners in Canada for your generous contribution that enabled us to carry out a successful outreach among teenage mothers in the urban slums of Kampala. Thanks to your support, we were able to deliver hampers containing food and sanitary towels to 15 young mothers, which had a lasting impact on their lives and their families.
The outreach was conducted for two days in the neighborhood of Kawempe and Nakawa with our team visiting the homes of the teenage mothers. We also held special sessions with them to guide them in understanding safe sexual practices, preventing teenage pregnancies and taking other measures to secure their safety and well being.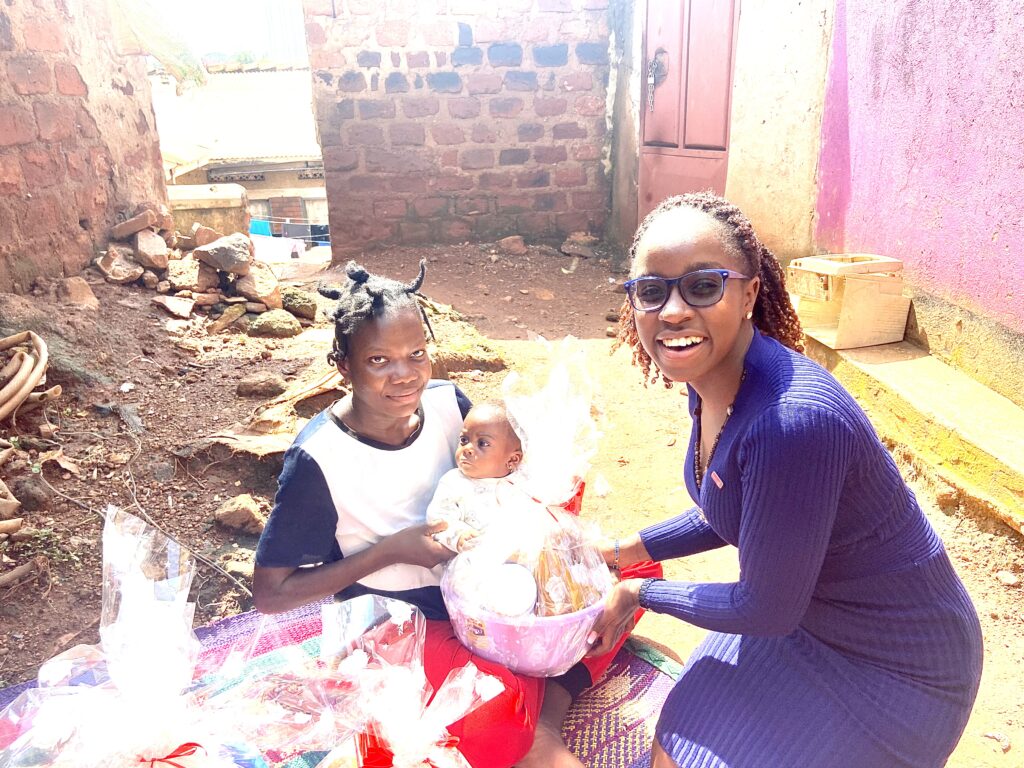 Your generous financial support enabled us to purchase the necessary supplies and materials, which were distributed within the communities. The hampers contained essential items such as food, sanitary towels, soap, and other items, which helped to improve the health and hygiene of the young mothers and their families. We received many positive comments from the recipients, and our team saw an immediate improvement in the overall quality of life for those affected by our outreach.
We truly appreciate your financial support and contribution towards making this outreach a success, and we will continue our efforts to assist the young mothers and their families in the future.