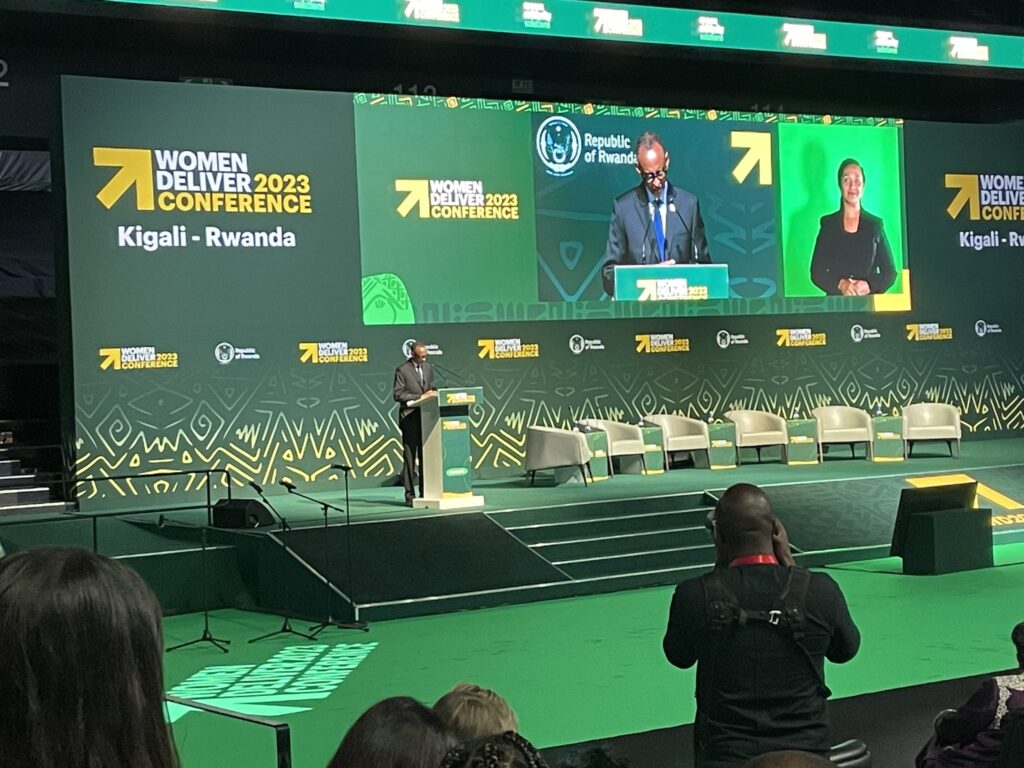 Opening Ceremony: The President of the Republic of Rwanda, His Excellency Paul Kagame, opened the conference at BK Arena in Kigali. President Kagame's presence emphasized Rwanda's commitment to advancing gender equality and reproductive health rights, setting the tone for the rest of the event.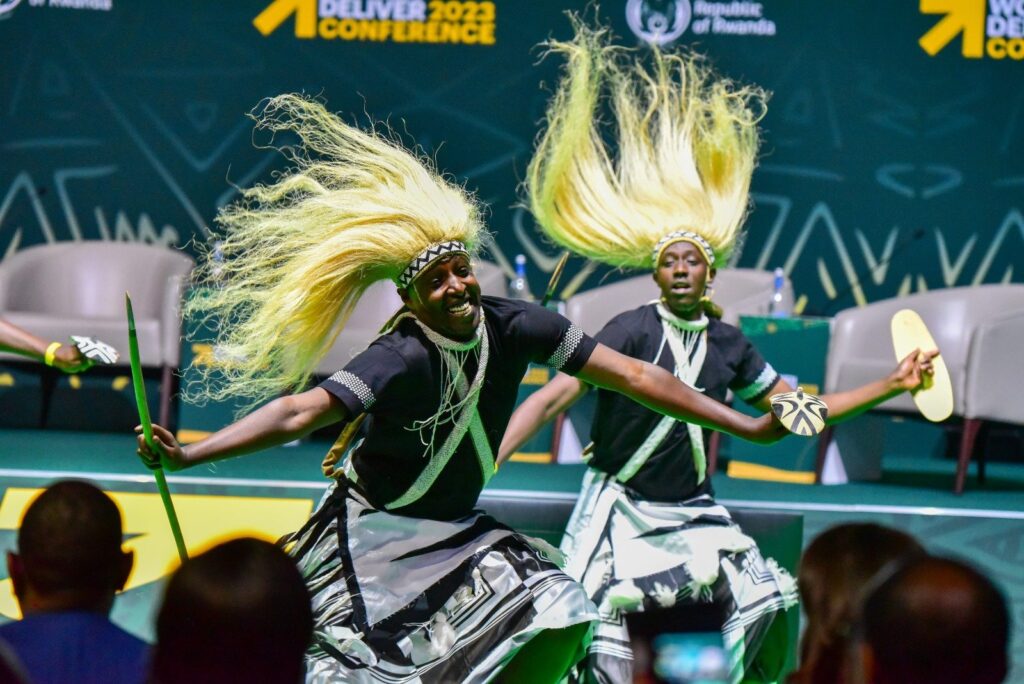 Event Overview: Throughout the five-day conference, attendees were exposed to a diverse array of sessions and activities covering SRHR, gender equality, and related topics. Participants engaged in meaningful discussions, workshops, and networking opportunities that enriched their understanding and strengthened their resolve to drive positive change.
Key Highlights:
Session on Menstrual Justice: A highly impactful session titled 'Uniting for Menstrual Justice to advance gender equality' was convened on 19th August. The Period Equality Network, in collaboration with partners such as Irise International, Irise Institute East Africa, and the Menstrual Collective, led this session. The panel comprised experts in menstrual health and SRHR, as well as representatives from governments and the United Nations. This session addressed the challenges faced by individuals regarding menstrual health and advocated for menstrual equity on a global scale. We were represented by our team leader Charles Tumwebaze Ganza in this particular session. Charles' discussion centered on the intersection between SRHR and menstrual health, emphasizing the significance of male involvement in SRHR/MHH programming.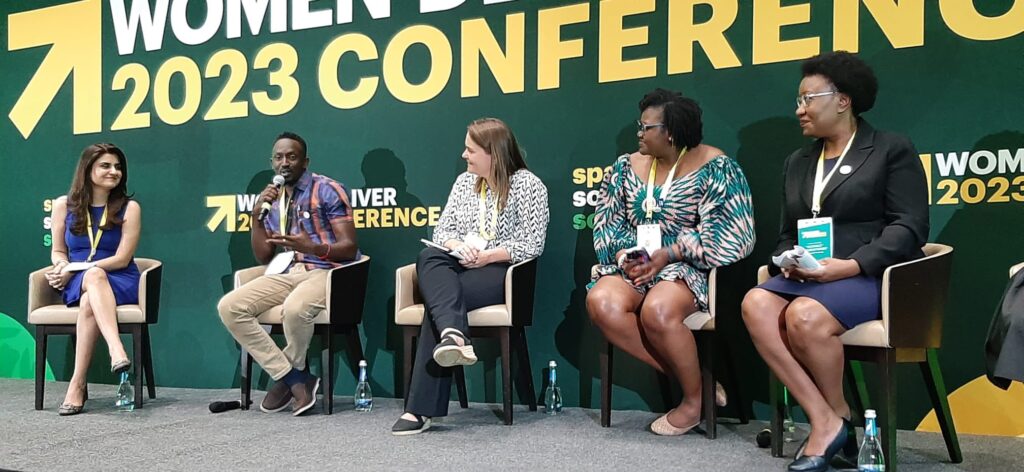 High-Profile Speakers: Eminent personalities from various sectors, including academia, government, and civil society, graced the conference as speakers. Their insights, experiences, and expertise added immense value to the sessions and inspired participants to take action.
Inclusive Representation: The conference's organizing committee ensured diverse representation, bringing together participants from various backgrounds, including activists, government officials, researchers, youth representatives, and international organizations. This ensured a comprehensive and inclusive perspective on the issues discussed.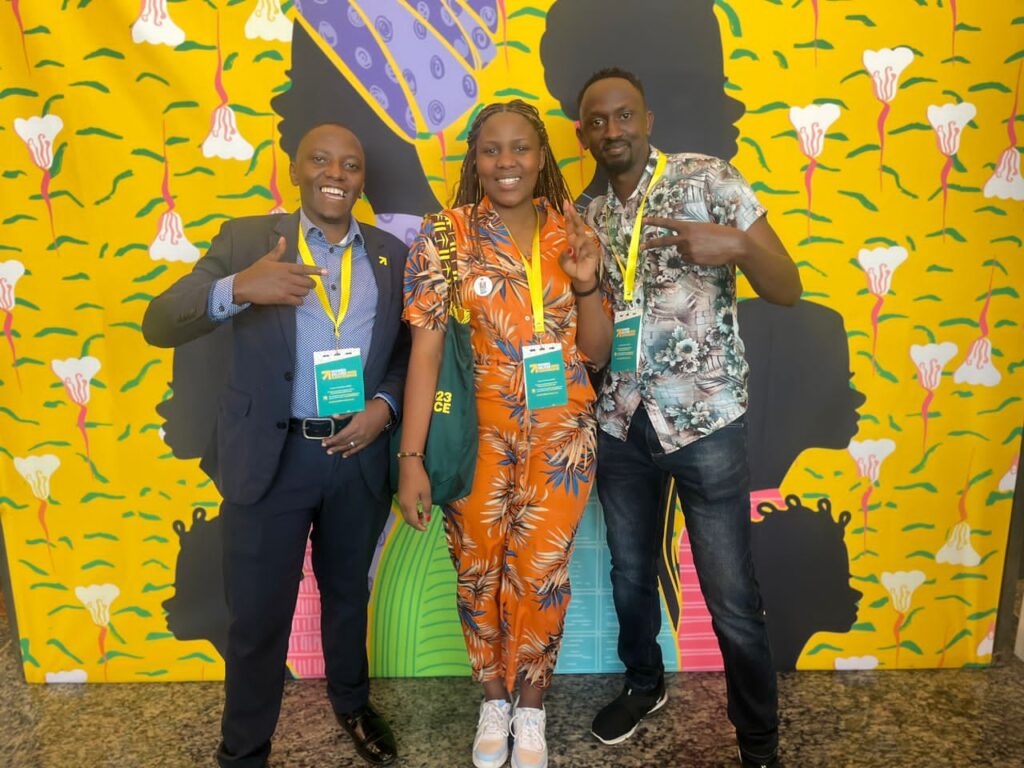 Youth Zone: The conference actively involved young people through a Youth Zone. In this dynamic space, youth participants engaged in dialogues shared their perspectives, and discussed issues vital to meaningful youth engagement. The Youth Zone also allowed participants to have fun, dance, and enjoy recreational activities.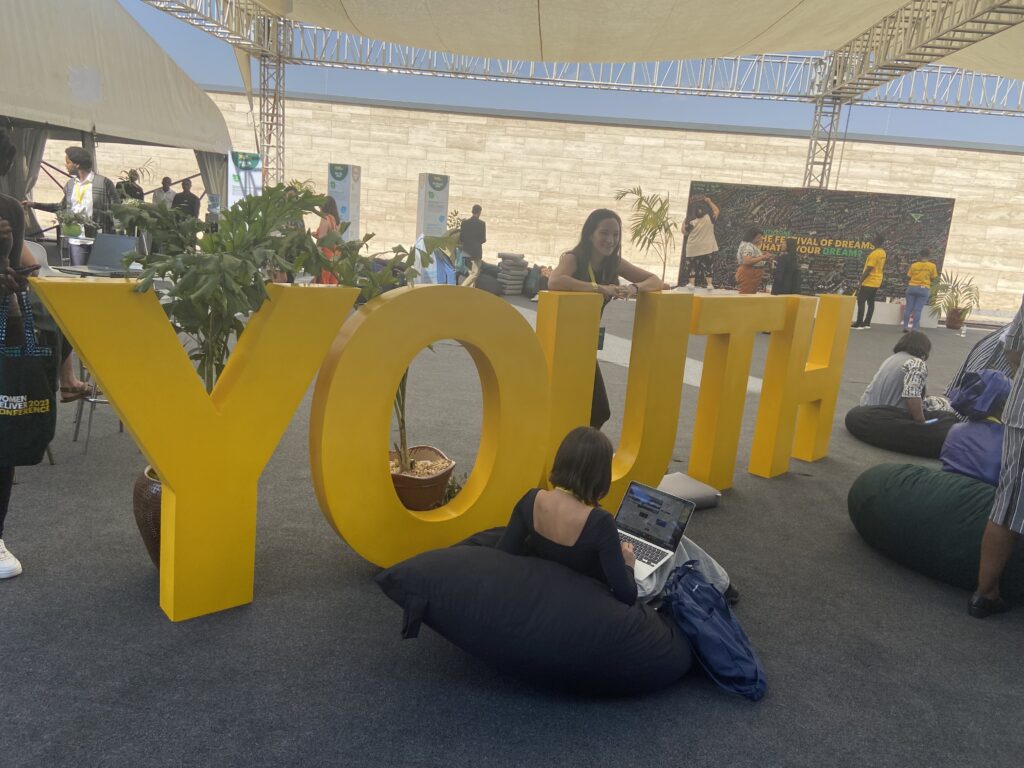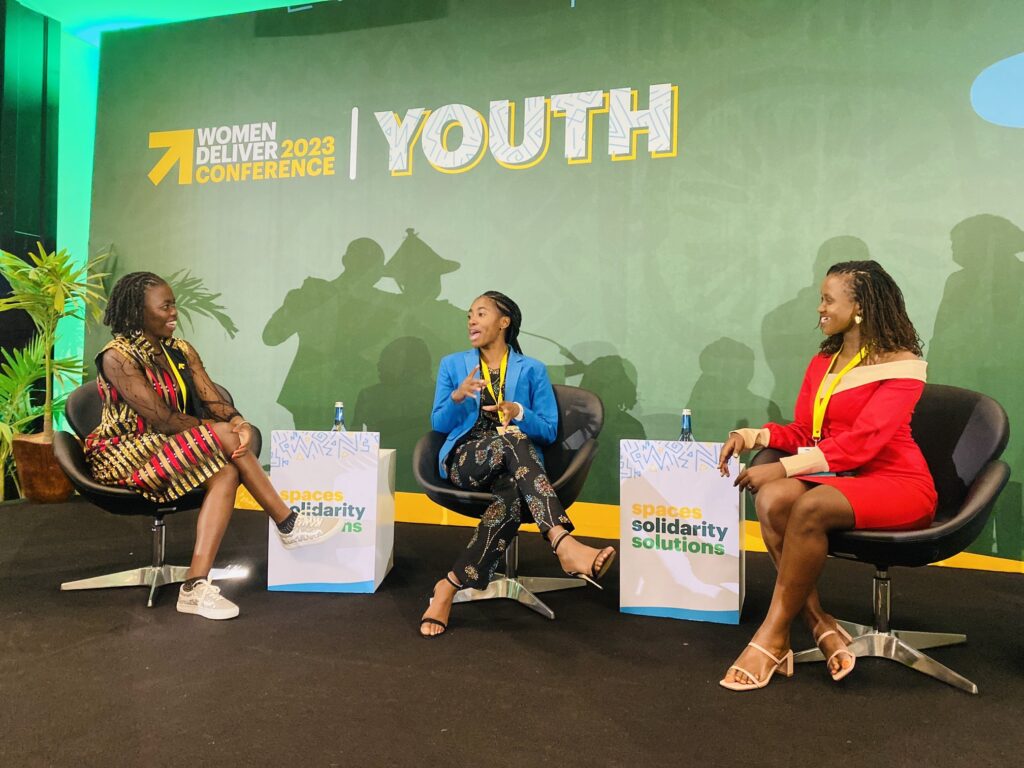 Wellness Activities: Recognizing the significance of self-care and wellness, the conference incorporated yoga sessions, allowing attendees to find moments of relaxation and rejuvenation amid the packed schedule.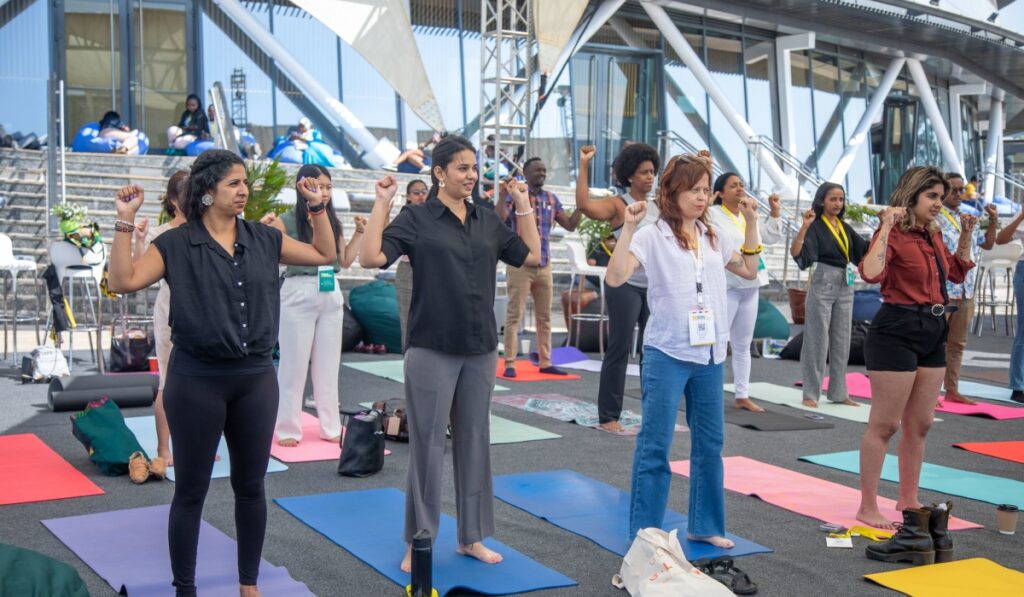 Art and Exhibitions: The conference's venue featured exhibitions where organizations showcased their work and initiatives related to women's health, SRHR, and gender equality. This provided a platform for networking and knowledge-sharing.
We were also honored to join our partners, Women's Global Network for Reproductive Rights Africa, for a side event at Ubumwe Hotel. The session titled 'Rethinking Reproductive Rights of Socially Marginalized Populations in Africa' featured a panel of key experts and passionate activists. This gathering provided a platform to address pressing issues and advocate for the reproductive rights of marginalized populations, furthering our collective commitment to inclusivity and empowerment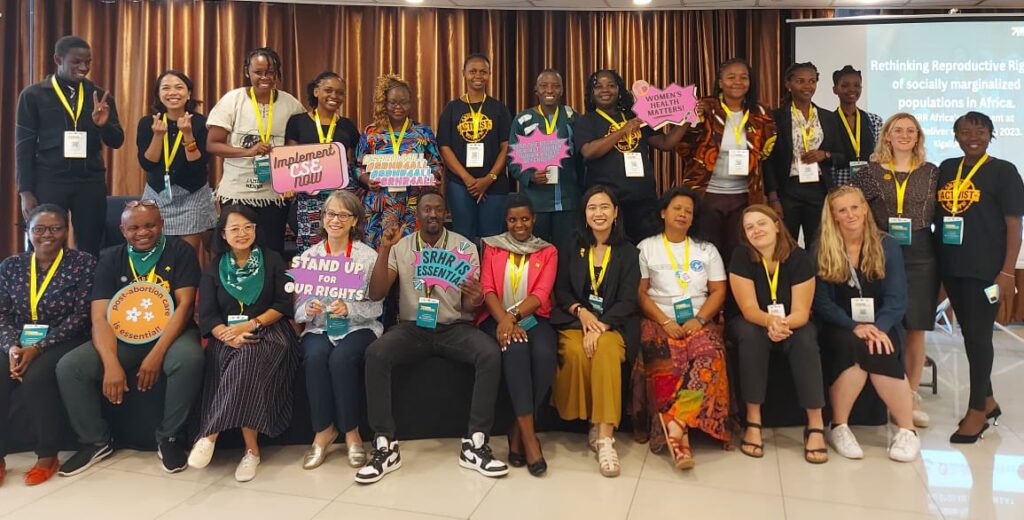 We are grateful to our partners, Irise Institute East Africa who sponsored our participation through the Period Equality Network. Proudly associated!