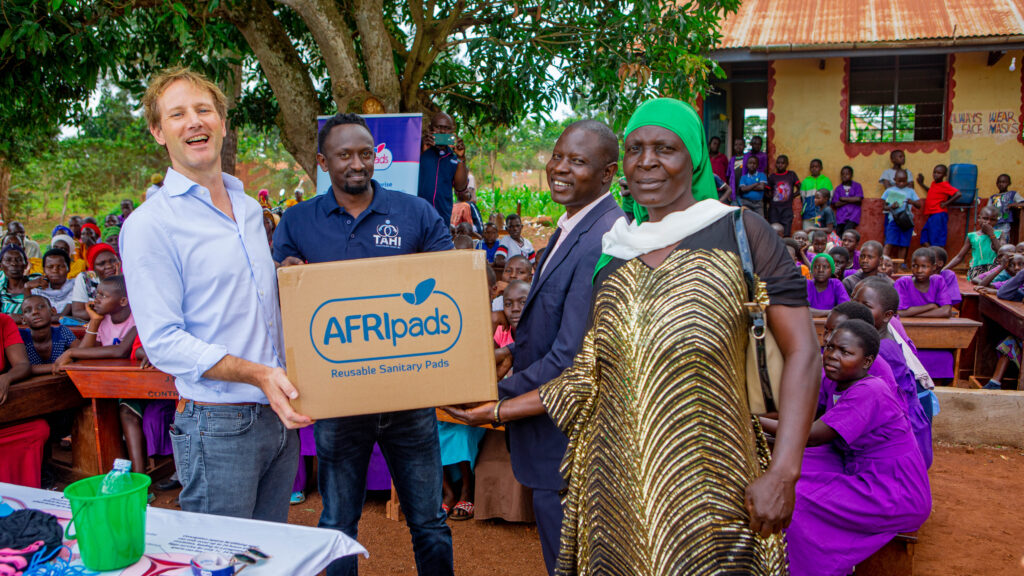 On September 25, 2023, In partnership with AFRIpads we conducted a Menstrual Health and Hygiene (MHH) activity in Jinja District, Uganda. The activity aimed to provide MH support to a total of 500 girls from Nalinaibi Primary School and Lubani Senior Secondary School, with a focus on educating them about proper MHH practices, providing essential MHH kits, and promoting menstrual hygiene awareness.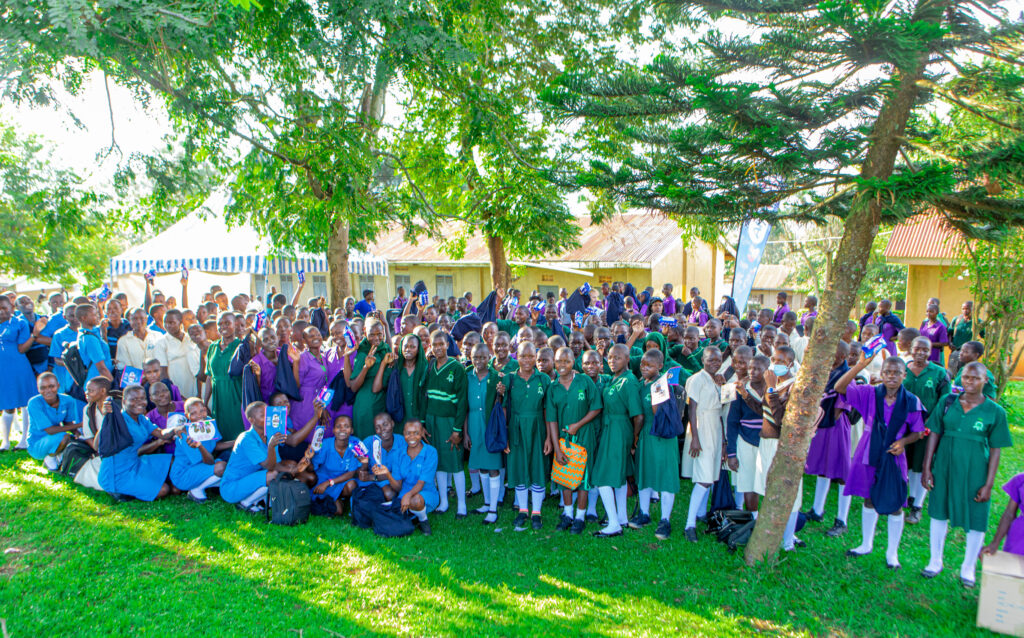 Partnership with AFRIpads: TAHI is grateful to have partnered with AFRIpads, the leading social enterprise and manufacturer of reusable sanitary towels in the world. The AFRIpads Foundation generously donated a total of 2,860 menstrual hygiene kits to support our work. These kits will be distributed to most parts of the country, addressing the enormous need for menstrual hygiene solutions.
The activity was graced by the presence of Mr. Joris Boon, the CEO of AFRIpads, and four team members from AFRIpads who joined us in Jinja District to support the initiative. We were also joined by our partners, Scope Foundation from Jinja district who played a big role in mobilizing and coordinating the activities.
Activities Conducted:
Training on Proper MH The girls from Nalinaibi Primary School and Lubani Senior Secondary School received comprehensive training on how to use the AFRIpads menstrual hygiene kit. This training included step-by-step instructions on use and Care.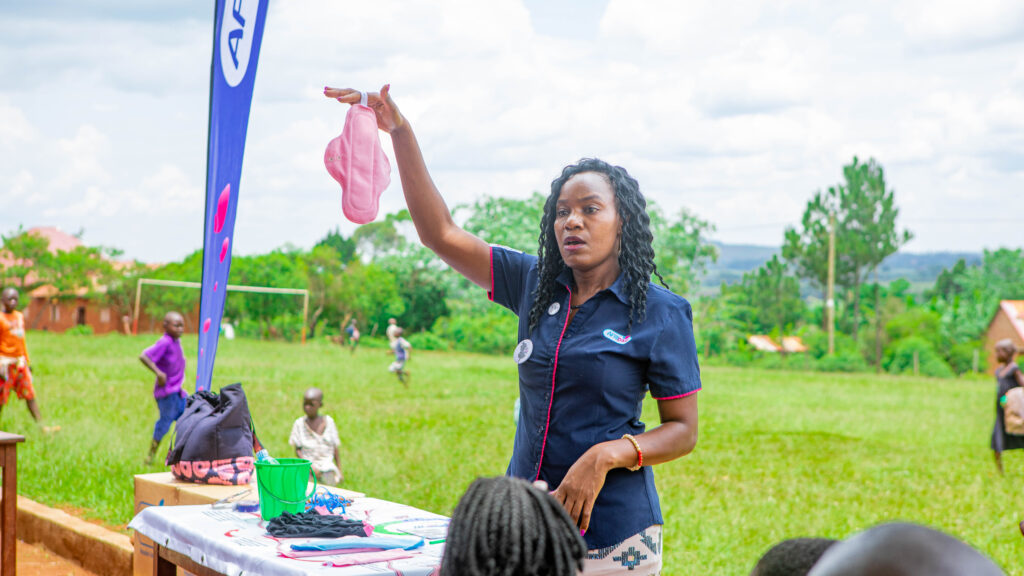 Distribution of School Kits: Each girl received a school kit, which consisted of an AFRIpads kit with five pieces of pads, the "Girl Talk" booklet, a pair of knickers, and a carrier bag. These school kits were distributed to ensure that girls have the necessary tools to manage their periods comfortably and discreetly.
Hygiene Education: The girls were educated about the importance of maintaining proper menstrual hygiene during their periods. They were provided with tips and guidance on how to stay clean, comfortable, and confident during menstruation.
Distribution Details:
Nalinaibi Primary School received a total of 140 AFRIpads kits while Lubani Senior Secondary School received 360 kits.
Community Involvement: The primary school activity also attracted parents and local government officials from Jinja District. They participated in the event and had the opportunity to learn about the importance of menstrual Health and how to support their girls' menstrual-related needs.
TAHI is excited about this collaboration with AFRIpads and the AFRIpads Foundation and is committed to reaching more girls in villages across Uganda.
The activity was a remarkable success and had a meaningful impact on the girls. Our heartfelt thanks go out to AFRIpads and the AFRIpads Foundation for their generous contribution towards improving menstrual health for girls in Uganda. We eagerly look forward to continuing our partnership and the positive impact it will have on the lives of girls all across the nation.