We were honored to participate in a three day co-creation workshop organized by Girls Not Brides Global for the Girls Not Brides Uganda National Partnership. This took place from 19th to 23rd February 2023 at Imperial Resort beach Hotel Entebbe, Uganda with over 20 National member organizations.
The major goal of the workshop was to design and develop a three year project and to share and learn new strategies to strengthen the impact of the financial investment through innovative strategy development and skills building.
Members had the opportunity to articulate a clear vision and mission for Girls Not Brides Uganda and develop a long-term project roadmap to achieve the goals.
The workshop was graced by the Girls Not Brides Chief Executive Officer, Dr. Faith Mwangi Powell who celebrated the power of collaboration and encouraged everyone to "dream big". We were also joined by 5 staff from Girls Not Brides global office who took us through the Girls Not Brides' Vision and Mission.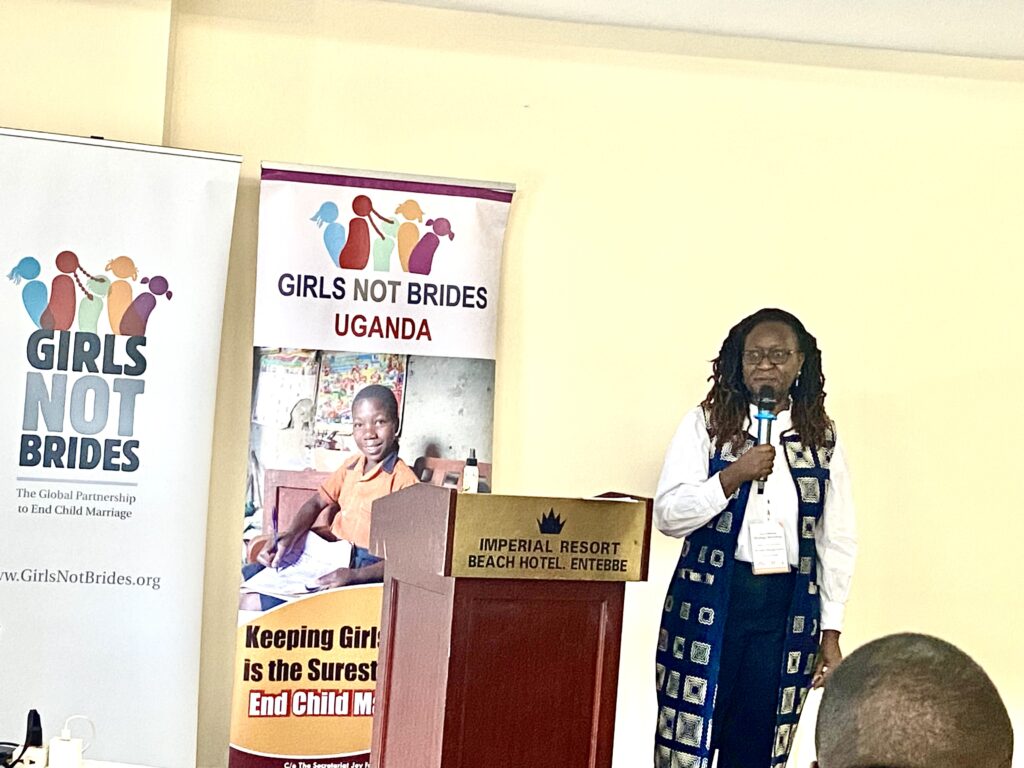 The event included story telling methods, as well as training sessions that shared different strategies that can effectively be used in projects to end child marriage and teenage pregnancy. 
We are excited to have been part of this process, and we look forward to seeing the impactful results of our combined efforts.